Royal Parks Past & Future, NIHGC 2012 Conference
Posted: 13/4/2012
PHOENIX PARK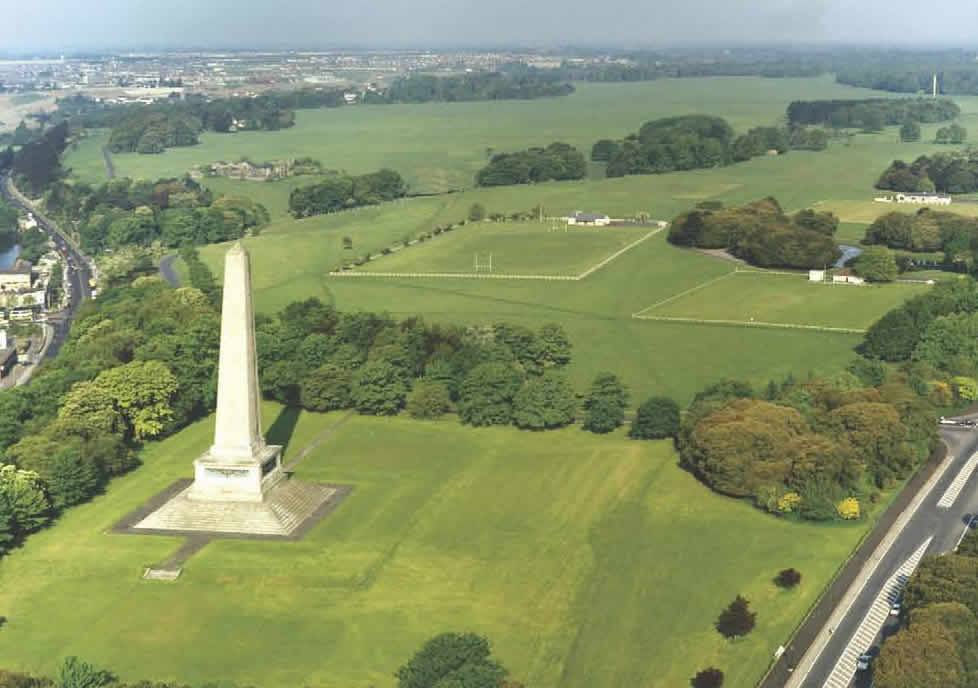 Europe's largest public park, the Phoenix Park comprises 707ha, bounded by a wall 11km in length. It contains important residences and institutions, including Ashtown Castle (the Phoenix Park Visitor Centre) and Áras an Uachtaráin, formerly the Viceregal Lodge and now the residence of the Irish President. Among its monuments is the Wellington Testimonial, built in 1817 and the largest obelisk in Europe. Established by the Duke of Ormonde as a Royal Deer Park in 1662, the Phoenix Park was redesigned in 1740-60 and again remodelled 1832-49 with assistance of Decimus Burton. The Zoological Gardens, noted for their picturesque layout, were established in 1831. Later additions included the People's Flower Gardens in 1864.
ROYAL HOSPITAL KILMAINHAM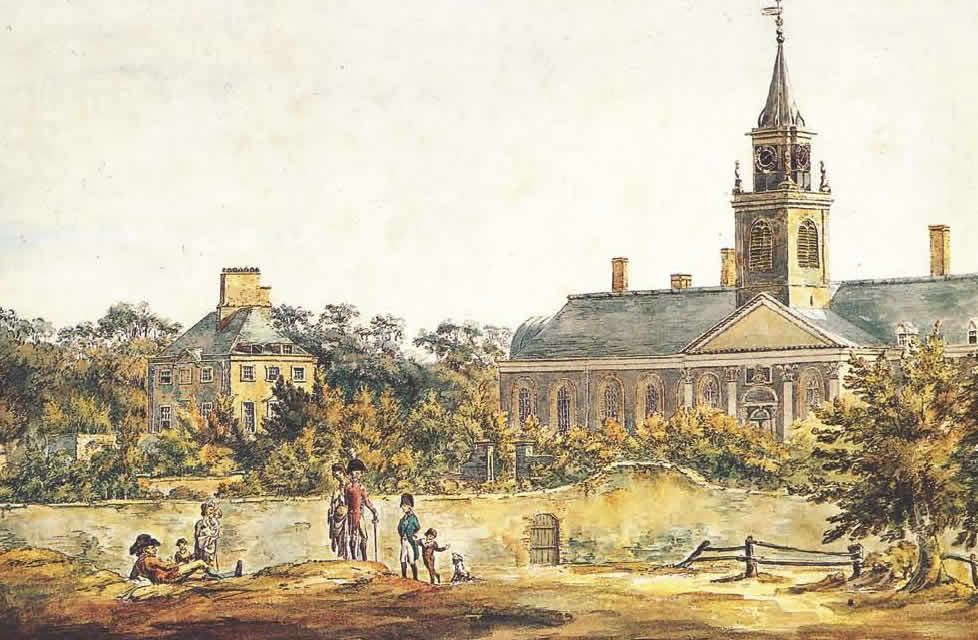 Most significant 17th century building in Ireland, the RHK was designed by William Robinson and built 1680-84 on the site of the Priory of the Knight's Hospitallers. Based upon Les Invalides, it has a closed courtyard plan, arcaded covered walks, master's lodgings, great hall and chapel with domestic quarters and lodgings for 300 army veterans. Remained in continuous use until 1927 and after period of neglect was restored 1975-85, becoming the 'Irish Centre for Culture'. It is home of the Irish Museum of Modern Art.
FRIDAY 5th OCTOBER
5.30pm
Registration, Reception and Refreshments
7.00pm
Welcome by David Gilliland, Chairman NIHGC
Address by Brian Hayes, TD. Minister of State at Office of Public Works
Terence Reeves-Smyth From Glencree to Glenveagh: Eight Centuries of Deer Parks in Ireland
SATURDAY 6th OCTOBER
9.15am
John McCullen
The Phoenix Park – catering for the Nobility and Tag, Rag and Bobtail
10.45am
Mike Fitt
London's Royal Parks – the Past and the Present
11.30am
David Rae
Making collections fit for purpose
12.15pm
Glynn Percival
Current and potential pest and disease threats facing UK and Ireland trees
2.00pm Site Visit
The Phoenix Park
Andrew Potter of Bartlett Tree Experts
Co Ltd will give a practical demonstration
during our tour of the park
7.30pm
Dinner
Venue: Royal Hospital Kilmainham Great Hall
Speaker: Matthew Jebb, Botanical Collections as Entertainment
SUNDAY 7th OCTOBER
9.30am
Margaret Gormley
The Phoenix Park – making a 350 year old park relevant for present and future generations
11.00am
Mark Flanagan
Gardens in Royal Landscapes – the Savill and Valley Garden
11.45am
Debs Goodenough
Three decades of gardening at Highgrove
12.30pm
Finola Reid
Old Deer Parks in Ireland – surviving the past
2.00pm Site Visit
Private Garden, Co. Wicklow

BOOKING
Conference fee: £200 or €220
Including coffee/tea, luncheons, dinner and visits
You can book your tickets online.
ACCOMODATION
Most speakers and members of the committee will be staying at the Hilton Hotel, opposite gates to RHK.