NIHGT Officers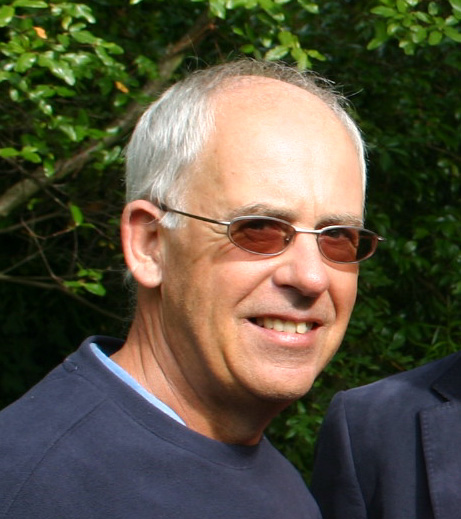 President - Dr Charles Nelson VMM
Charles Nelson is a freelance botanist and author. A native of Northern Ireland, he graduated from the University College of Wales, Aberystwyth, in 1971, and proceeded to the Australian National University, Canberra, where he carried out his doctoral research. Charles returned to Ireland and in 1976 joined the staff of the National Botanic Gardens, Glasnevin, Dublin, as Horticultural Taxonomist. He resigned in 1995 and now lives with his wife, Sue, in Norfolk.
He is a Fellow of The Linnean Society of London, and the author of more than 200 research papers and over 20 books. He is an associate editor of Archives of natural history (the journal of the Society for the History of Natural History), and also hon. editor of Heathers (yearbook of The Heather Society). His botanical interests are diverse and range from the flora of The Burren to heathers and Australian Proteaceae, and he maintains a broad interest in the history of botany and horticulture in Ireland.
Among his numerous publications are several illustrated books about Ireland's garden history, often composed in collaboration with the late Wendy Walsh. These include An Irish florilegium (2 volumes, Thames & Hudson, 1983 & 1987); revised edition The wild and garden plants of Ireland (Thames & Hudson, 2009)), An Irish flower garden (1984: second edition An Irish flower garden replanted 1997) and A heritage of beauty: an illustrated encyclopaedia of Irish garden plants (voted "Best reference book 2001 by the Garden Writers Guild). In 2009, a collection of his essays on Irish garden history was published: An Irishman's cuttings, and in 2010, an annotated edition of William Robinson's famous book The wild garden, (both Collins Press, Cork). His monograph about hardy heathers, which was also voted "Best Reference Book" by the Garden Media Guild, was published in 2011 by the Royal Botanic Gardens, Kew. 
On 26 February 2015, Charles received the Royal Horticultural Society's Gold Veitch Memorial Medal "in recognition of services given in the advancement of the science and practice of horticulture".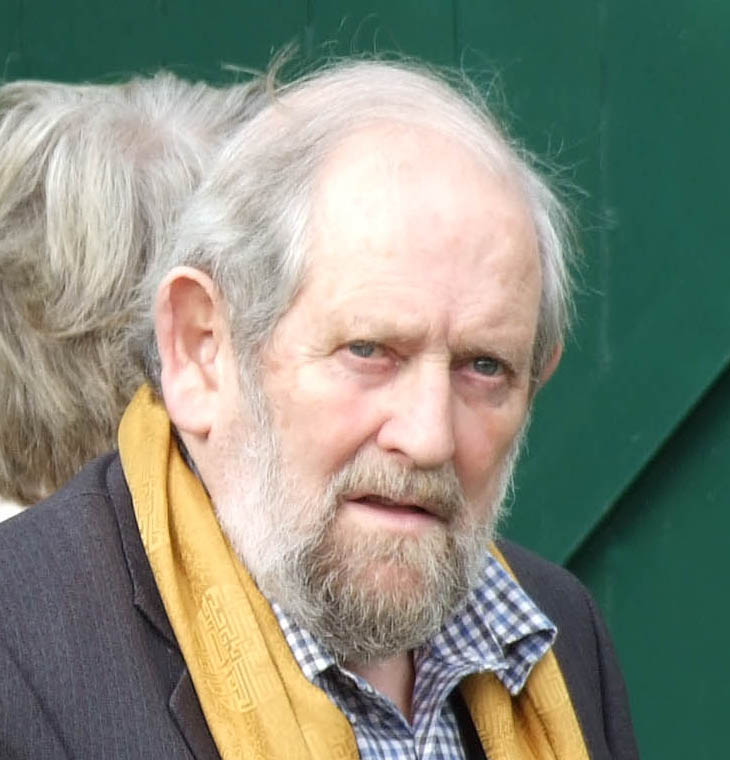 Co - President - David Gilliland
At the Conference in Oct 2014 David resigned as Chairman and Dr Charles Nelson Proposed that David should be invited to act as Co - President.
At a meeting of the NIHGC on 21st Nov 2014 the Committee confirmed the appointment.
David is the owner of Brook Hall Arboretum. Brook Hall, together with the Arboretum and walled garden, is set in a Woodland Park, which faces South East. The ground slopes down to the swiftly flowing River Foyle some two miles downstream from the City of Derry. In the 18th and 19th Centuries, large sailing ships departed from Derry carrying Irish immigrants to the New World, returning, weather permitting, laden with grain or timber. During the famous Siege of Derry in 1689, Brook Hall was the headquarters for King James' Army and the house was occupied by the Duke of Berwick who commanded the King's army. The original house was replaced about 1780, by an elegant Villa on an elevated site to the North of the original house. Extensive planting and landscaping took place at that time. Trees planted where mainly Oak (Quercus robur and Quercus petraea), Beech (Fagus sylvatica), Spanish Chestnut (Castanea sativa), Lime (Tilia x europea), Sycamore (Acer pseudoplatinus) and included a particularly fine "Lime Avenue" just above the walled garden. The new house was altered about 1816 when the balcony was added and it took on its appearance of a Regency Villa.The House and demesne was purchased by Samuel Gilliland in 1852 and is still in the ownership of the Gilliland family.
Acting Chairman - Terence Reeves-Smyth email: terence.reeves-smyth@nihgc.org [operational soon]
Terence Reeves-Smyth is the Senior Inspector in the NIEA: Historic Monuments
Unit. He has published extensively in the fields of Archaeology, Garden and Architectural History, and lectures frequently throughout Ireland.
Honorary Treasurer - Reg Maxwell  - email: reg.maxwell@nihgc.org
Reg Maxwell is a retired Area Manager Belfast Parks Department-Belfast City Council Reg has over fifty years horticultural experience. He retired a few years ago from BCC where he worked within the Parks Department for thirty-eight years. During this period he exhibited and won at the prestigious Chelsea Flower Show,London. As well as undertaking lectures on various horticultural topics at national and international levels he also makes regular contributions to various magazines and publications. Reg is a regular voice on the radio as a member of the Gardeners Corner team at BBC NI.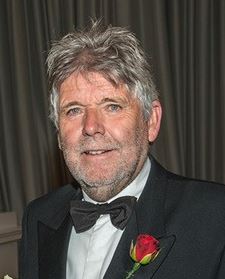 Hononary Secretary - Trevor Edwards - email: trevor.edwards@nihgc.org
(NIHGC Web site & Social Media Master) 
Trevor is a lifelong self employed Horticulturist who now focuses his efforts on Garden Design, Project Management, and Garden Restoration. Trevor has lectured on the Gardens of Ireland in many parts of the world. He has featured in and presented gardening Television and Radio programs. He is a member of the Garden Writers Association and contributes regularly to various magazine and tourism publications. He has managed Garden Tours in Ireland, UK, Europe, USA and New Zealand. He is often consulted matters relating to Garden Tourism. Trevor frequently works as a Gardens Tour Manager with Brightwater Holidays for garden tours worldwide. Trevor is a Freeman of the City of London & a Liveryman of the Worshipful Company of Gardeners. He has been a committee member of the National Trust's 'Ulster Gardens Scheme' (UGS) for many years. He is also a Past Director of the Ulster Architectural Heritage Society (UAHS). He was Chairman of the UAHS Membership & Marketing Committee. He has taken a special interest in the Web Pages and Social Media for the UGS & UAHS.
Committee Members
Tracy Hamilton - Tracy and her husband Martin own the historic Ringdufferin House and Garden, near Killyleagh in Co. Down. Tracy is a director of the award winning Mash Direct Ltd. Tracy is a member of the Irish Tree Society.
Finola Reid - Finola is a highly respected garden historian with an encyclopaedic knowledge of Irish garden history, a TV garden show presenter, director of The Historical Gardens of Ireland and a member of the board of The Irish Heritage Council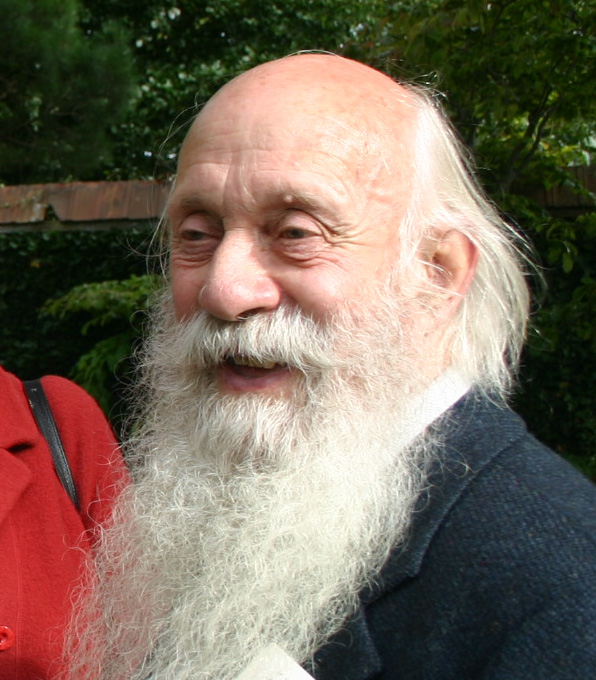 Mike Snowden - Mike was Head Gardener at Rowallane Garden, a National Trust property in Northern Ireland, for twenty years prior to retirement some years ago. Previously he worked in a range of gardening sectors including landscape, greenkeeping, local authority parks as well as private and commercial horticulture, before joining the staff of The National Trust in 1967 at Bodnant, North Wales. In 1973 he took the post of Head Gardener at Erdigg, Wrexham, restoring and recreating the formal 18th century garden. In 1981 he transferred to Rowallane Garden, a natural landscape with a wide ranging plant collection.
Dr. John A. McCullen, one of the country's foremost experts on the history of the Phoenix Park and was resident OPW Superintendent of the Park 1984 - 2012. See "Publications" section on this web site.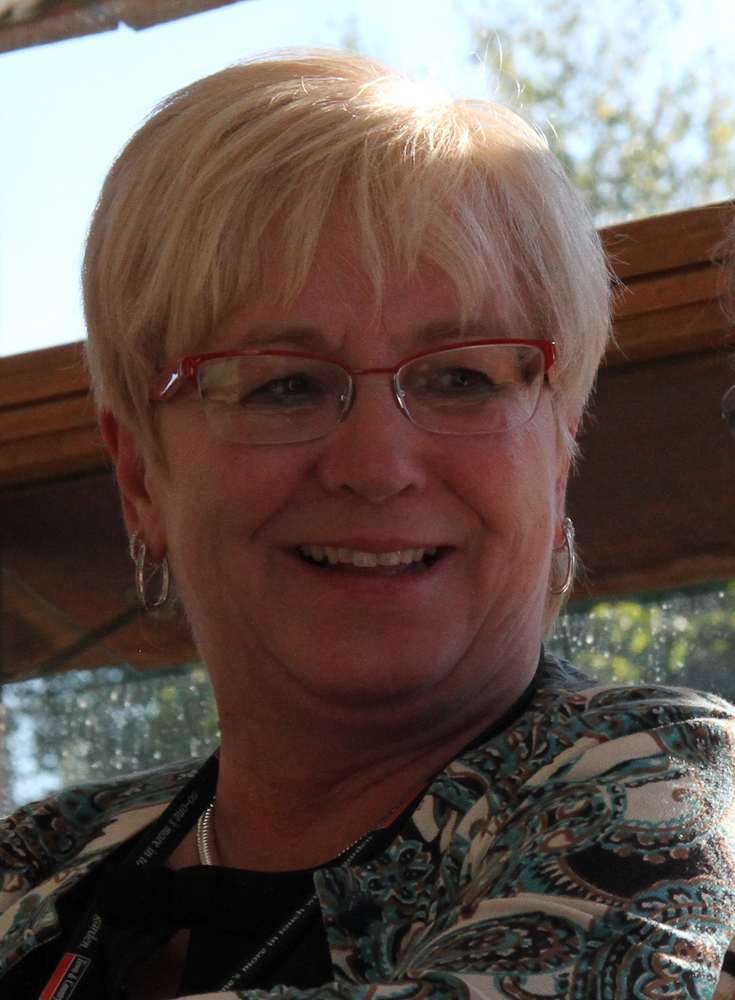 Alison Seymour - Horticultural Lecturer, CAFRE, Greenmount
New Committee Members: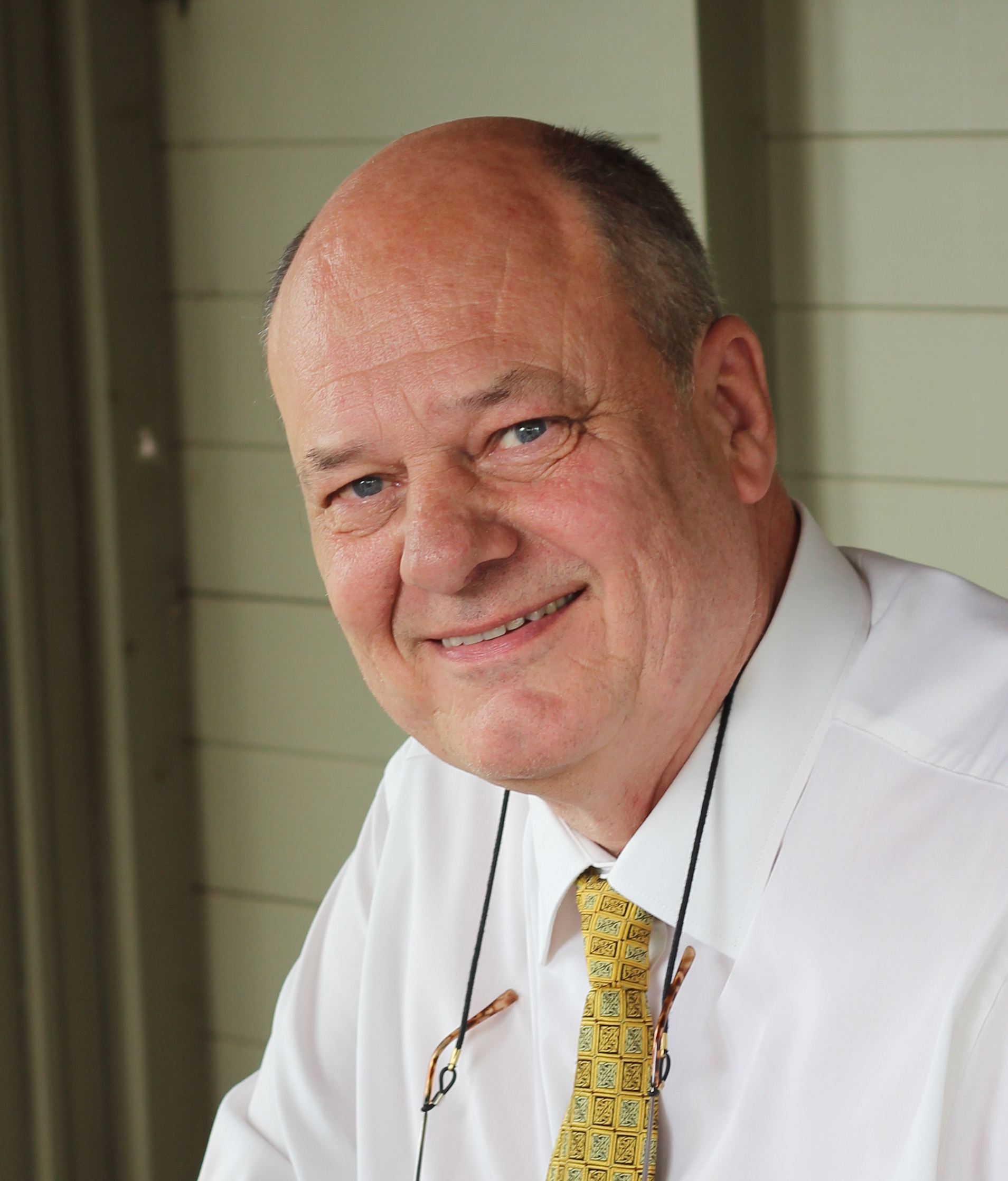 Dr Mark Johnston MBE - Mark is an independent scholar with over forty years experience in the greenspace industry, including working as a tree officer in local government, consultant in private practice, government adviser and university academic. He holds a PhD in urban forestry from the University of Ulster and his research now focuses on historic urban landscapes. Although originally from London, Mark is based in Belfast where he has lived since the early 1990s. In 2007, he was appointed MBE in recognition of his services to trees and the urban environment. In 2009, Mark became the first British person to receive the Award of Merit from the International Society of Arboriculture. He is author of Trees in Towns and Cities: A History of British Urban Arboriculture, published in 2015, and Street Trees in Britain: A History, published in 2017.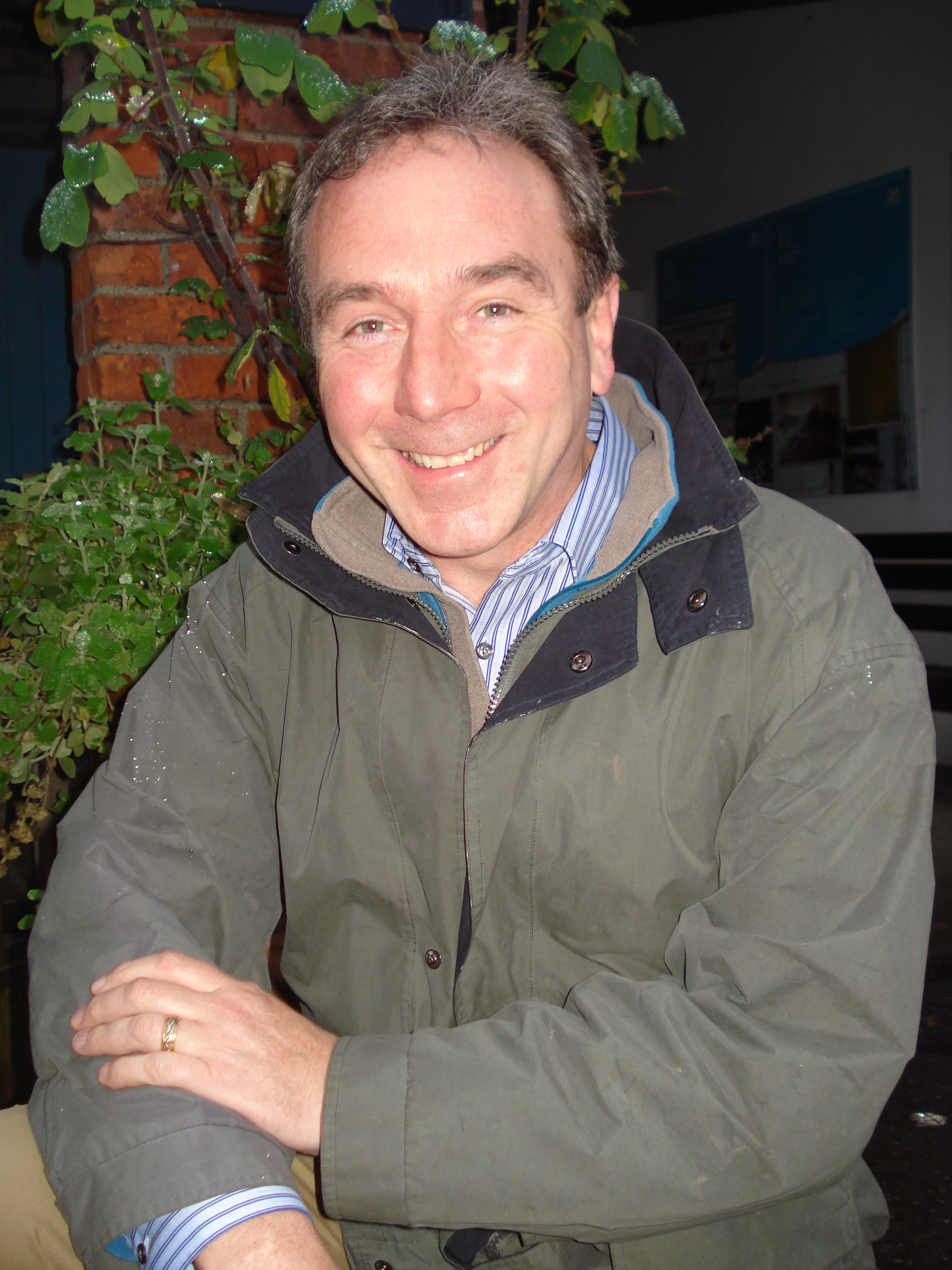 Neil Porteous - Head of Gardens, Mount Stewart and Regional Gardens & Parks Advisor, NI. I have been gardening now for 37 years and love my work – I could never do anything else. Horticulture is a boundless subject and I am always learning. I have worked in many gardens, both great and obscure, private and public. I have a BSc Hons in Landscape Management and an MA in Garden History. In my current role as Head Gardener at Mount Stewart I push myself to think differently, (Like the garden creator, Lady Londonderry), and I look outwards for new plants, new techniques and new ideas. My job is a vocation, sometimes eating into family time, but has been a great adventure with many new and exciting opportunities presenting themselves. I have little personal ambition, but a great ambition for Mount Stewart and the other gardens in Northern Ireland I advise.
Mike Burrows B.A., F.C.A.   Photo to follow - Mike is married with 3 children. He is a graduate of Trinity College, Dublin, where he studied Business Studies. He then qualified as a Chartered Accountant in Belfast, after which he joined the company Moffett Thallon and Co. Ltd. Mike became the MD of the company and acquired ownership of it. The company became a leading manufacturer, distributor and retailer of Doors and Architectural Ironmongery. He is involved in several other companies in the building and property trades. He has been an active member of various charitable organisations, currently a director of Men Against Cancer. Mike and his wife have restored Killaire House, a grade II listed dwelling, over the past years, and during that process have become enthusiastic gardeners.
Jackie Harte (Minutes Secretary) -  Principal Landscape Architect at Soltys Brewster Consulting, Belfast, United Kingdom additional Biog & Photo to follow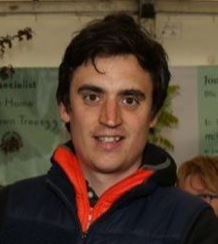 Jonathan Jackson - BSc Arboriculture and Urban Forestry: Owner of Papervale Trees. Papervale Trees is a specialist tree nursery based in Co.Down producing a wide range of Home Grown standard and unusual containerised trees in peat-free compost. 
Company Directors & Charity Trustees:
Trevor Edwards
Mike Snowden
Tracy Hamilton
Terence Reeves-Smyth