The 2nd Annual Spring Lecture Tues 15 March 2022
Posted: 2/2/2022
The 2nd Annual Spring Lecture
will be on
Tuesday 15th March 2022
ZOOM ONLINE LECTURE AT 7PM
'CASTLEWELLAN ARBORETUM - FINDINGS FROM NEW RESEARCH'
by MICHAEL LEAR
Castlewellan Forest Park is one of the best known, and most intact historic demesnes in Northern Ireland. How did generations of the Annesley family and then the Forest Service develop as a site in relation to the surrounding landscape? How did the Walled Garden come to hold one of the most important collections of trees and woody plants in all of Ireland? With the support of the National Lottery Heritage Fund, new primary research and condition surveys have been carried out to underpin a major project to protect and rejuvenate the demesne. Michael Lear of Lear Associates and formally Forest Service Curator of the National Arboretum at Castlewellan carried out this research between 2018 to late 2020 and will for the first time present findings and outline the restoration work needed in the Walled Garden, Rhododendron Wood and wider park.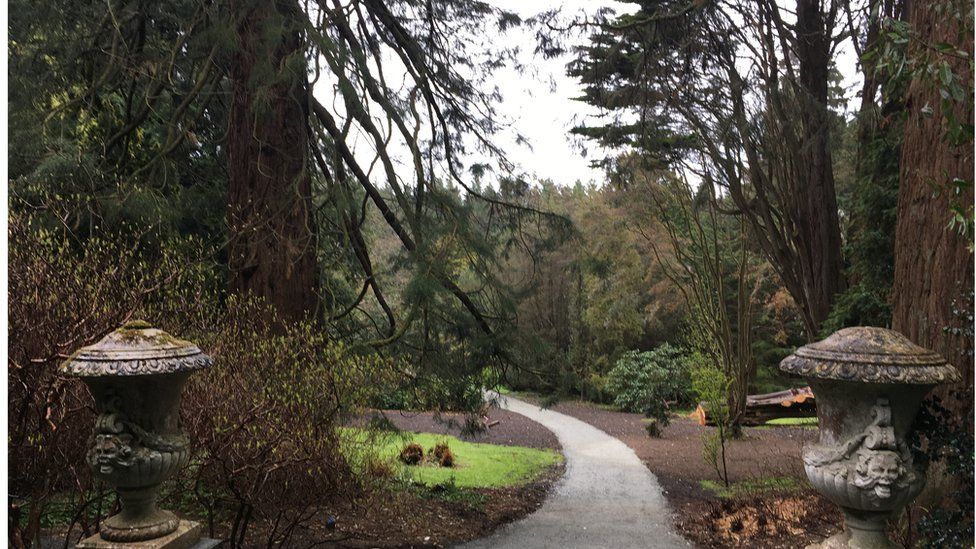 To REGISTER: simply email trevor.edwards@nihgc.org
This is a free lecture.
However, your support for the work of the Northern Ireland Heritage Gardens Trust will be most appreciated. Please click on your preferred currency below.