Conference 2017 Flyer & Booking Form
Posted: 13/6/2017
The Brochure/Flyer for the 2017 Conference is now available and has been posted out to the mailing list.
The Brochure/Flyer is also available for viewing and Downloading - Click here
For convenience you can print an A4 Booking Form - Click here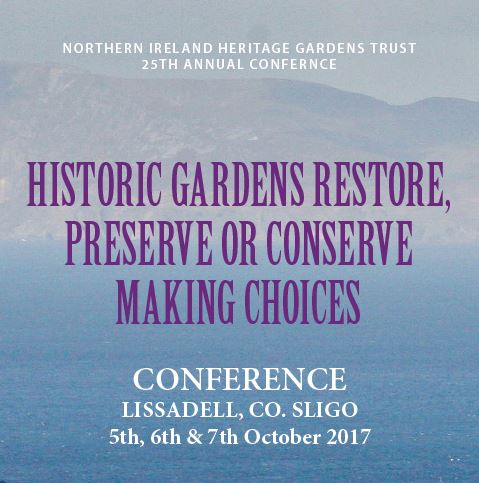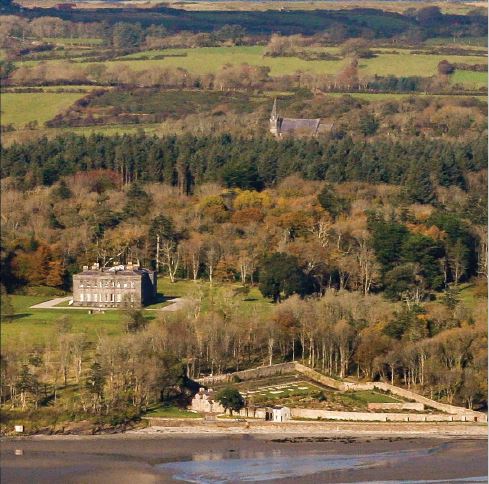 Conservation & Reconstruction
Retaining the historic integrity of our significant heritage parks and gardens is essential in their ongoing management and conservation. This necessitates a comprehensive evaluation of their content, design and history. However, while detailed investigation into the original form of gardens and parks is an essential aid to accurate repair and renewal, it often highlights tension between preservation, reconstruction and simple enhancement. Discovering the directions to take, how and why, is the underlying theme of this year's NIHGT conference. Accordingly, we have invited a wide range of speakers to talk about their own experiences in the conservation, rejuvenation and restoration of our historic parks and gardens.
Lissadell, Co Sligo
Lying at the foot of Ben Bulben, ten miles from Sligo on the north shore of Sligo Bay, Lissadell, is one of the most delightfully situated demesnes in Ireland. Its sweeping parkland surrounds a large austere classical house of 1831-35, the ancestral seat of the Gore Booth family until its sale in late 2003. One of its many features is the restored stable yard and riding house, the venue of our conference. Since 2004, the present owners, Edward Walsh and Constance Cassidy, have initiated a major programme of restoration of the house, yards and both the walled gardens; this work is ongoing.
Lissadell is situated 11km north of Sligo Town.
From Sligo, take the N15 north for 5km; then take a left turn after Drumcliff for Carney and points west. The next 6km takes you through the village of Carney, heading west.
The entrance to Lissadell is the third on the left after the village of Carney, directly opposite the Anglican Church built by Sir Robert Gore Booth in the 1850s.